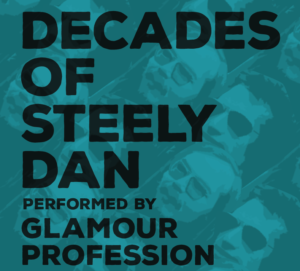 Glamour Profession is back at it again! We'll be moving and grooving the city of Ottawa with decades' worth of fun and infectious Steely Dan tunes, all the way through the '70s, '80s, '90s and '00s! And in the process, our top-flight ten-piece band will play hits like Do It Again, Rikki Don't Lose That Number, Josie, Peg, My Old School, and many other funky fan favourites. 
Friday Apr 26, 8:00 pm at La Nouvelle Scene Gilles Desjardins, 333 King Edward Ave, Ottawa 
Tickets $33 (Incl taxes and fees) available for purchase here or at 1-888-790-1477 (add'tl fee per phone order). 
Get your tickets early — we often sell out in advance. 
Surrender to the captivating grooves of live Steely Dan music — played the way it's meant to be heard and experienced! 
See you there!