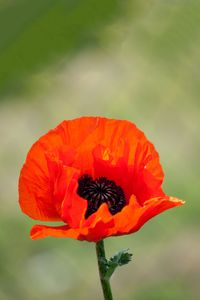 Elise's current work-in-progress is called "Salute for Service". 
It is an extended vocal work, being composed in appreciation of our Canadian service men and women, in honour of our 100th Remembrance Day. It will be released and premiered in Fall 2019. 
The text that Elise is setting was written by Major Richard Diespecker, a Canadian WW2 veteran. 
The work is being partially funded by the Ontario Arts Council. You are invited to further support the creation of this work by pre-ordering the downloadable music. The funds generated from these advance sales will help Elise answer questions like "can I have a soprano sax and a cello on this?", or "should I make physical CDs?" Therefore, your pre-order influences the outcome of this project in a very real way. 
Marcus Nance, Rebecca Noelle, and The Fieldown Singers are recording the work. 
The finished downloads will be released on November 1, 2019. All contributions of $15 or more will receive a thank-you download of the Kyrie from "The Glimmer Mass", composed by Elise and recorded by The Fieldown Singers.